Update Release Announcements
On 25 August, 2021, update file Ver. 1.10 was released.
This update is mandatory for playing online.
Added Team Match as a Match Type option in Room Match.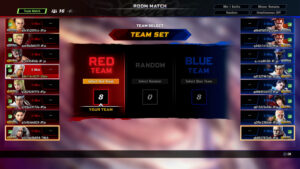 A "winner-take-all" style of team match is now available.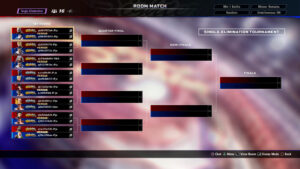 Creating a team randomly or arbitrarily is now possible.
Added Simultaneous Match feature for Tournament and League in Room Match.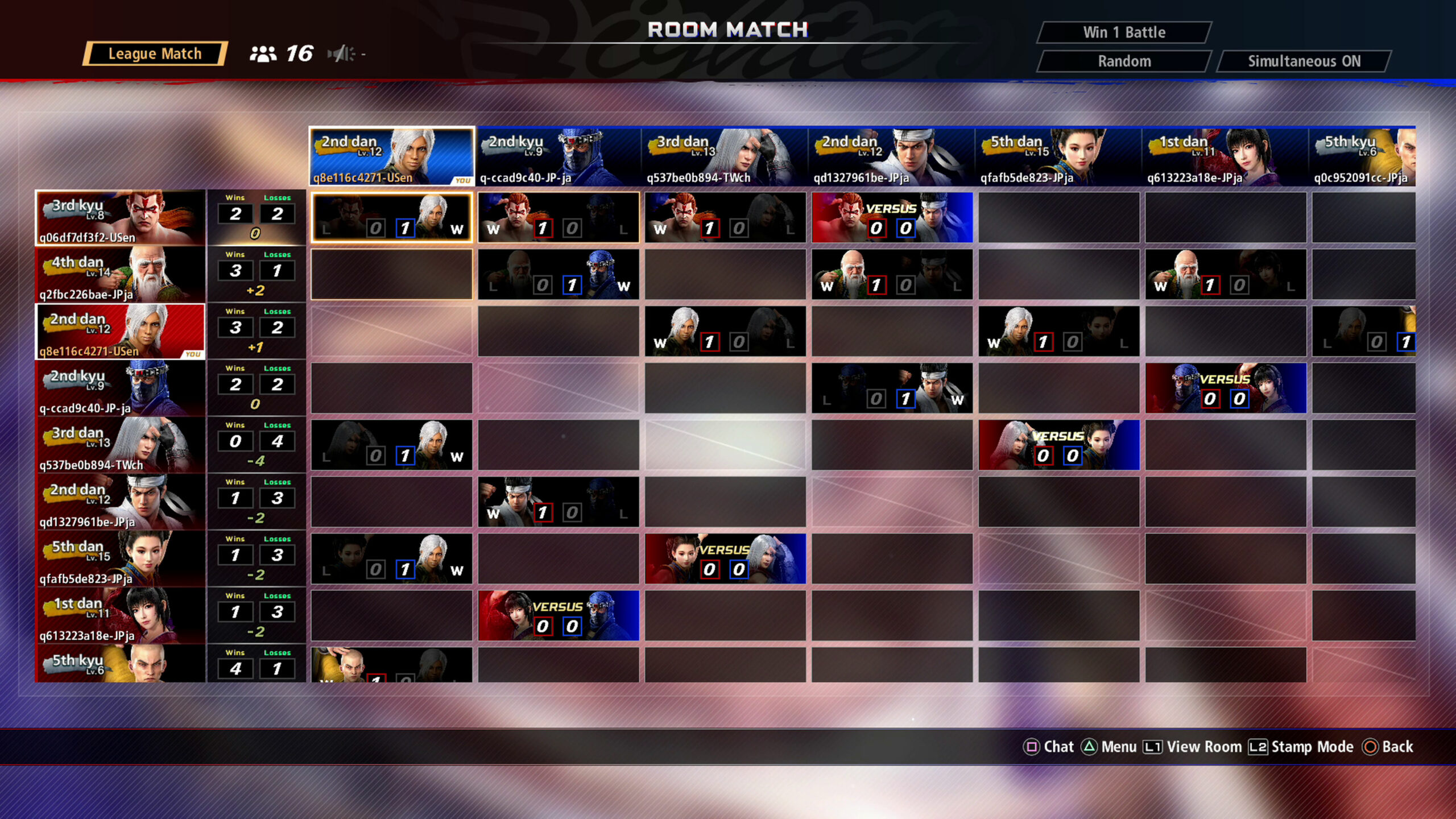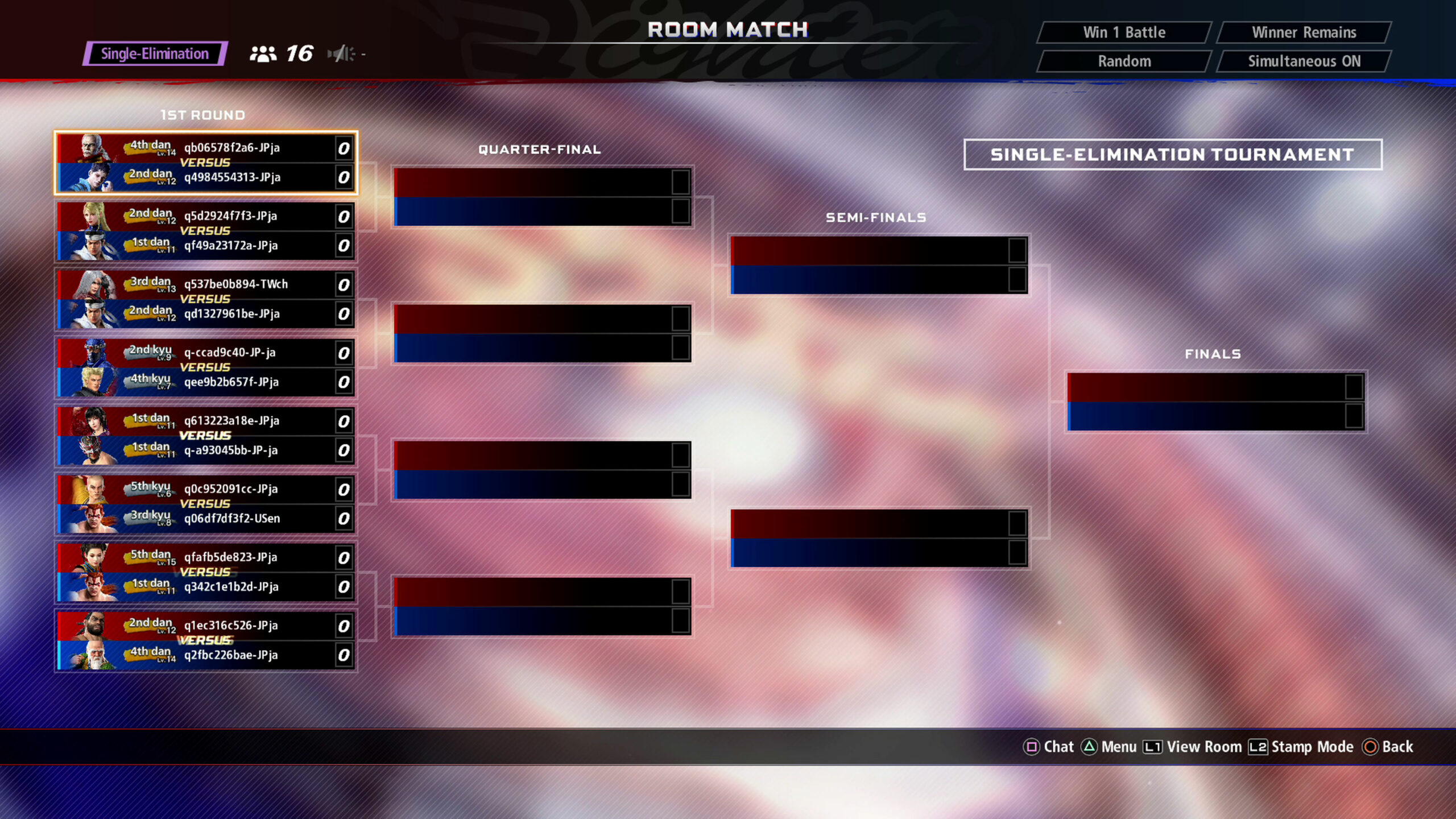 The Simultaneous Match feature can be turned on or off in Room Settings (This is set to on by default)
Added stage setting feature to Room Match.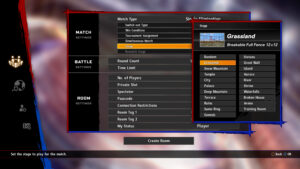 Fixing a particular stage in Room Match is now possible.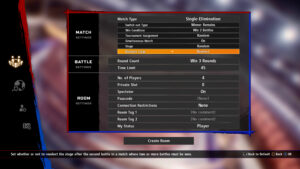 An option to reselect a stage for a rematch is now available if the stage is set to random in Room Match.
Adjusted the effect during a side counter hit.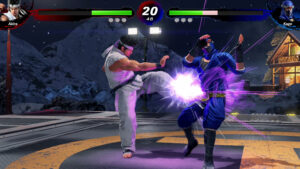 Adjusted the side counter hit effect to display in purple.
Miscellaneous
When searching for a room, an option to filter rooms without a passcode only is now available.
Added conditions for other characters' rank increase when reaching a particular rank. Characters that have already reached this rank will be changed in the Main Menu after the update.
Changed the win/loss difference to calculate by number of rounds in League Match of Room Match.
Adjusted the UI display in the Room Match menu.
Adjusted the online ID display size during a match.
Added a "Return to Character Select" option in the pause menu of Offline Versus.
Changed the position reset controls during a recorded command playback in Free Training.
Added Tips.
Added titles.
BUG FIXES
Fixed an issue where if the countdown for a Normal Match in Room Match ends with one player not having confirmed OK, the other player who confirmed OK would be removed from the subsequent match.
Fixed other minor issues.
Regarding "Tournament Event" mode
"Tournament Event" mode, which was previously mentioned alongside "Team Match" and "Simultaneous Match", is planned to be implemented in the next update or later.


©SEGA. All rights reserved. SEGA is registered in the U.S. Patent and Trademark Office. SEGA, the SEGA logo, VIRTUA FIGHTER and ULTIMATE SHOWDOWN are either registered trademarks or trademarks of SEGA CORPORATION. All other trademarks, logos and copyrights are property of their respective owners.