Update Release Announcements
On 8 December, 2021, update file Ver. 1.30 was released.
This update is mandatory for playing online.
New add-on content
Added Yakuza Series Collaboration Pack.
Adjustments were made to various UI accompanying this add-on content.
*Please refer to Yakuza Series Collaboration Pack for details of the add-on content.
Adjustments, changes, and fixes made to Tournament Event (Beta) mode.
Matching in Tournament Event mode has been adjusted to give higher priority to network compatibility between participants. As such, adjustments have also been made to the matching adjustment performed right before the event.
The timing of the autosave has been changed so that it now occurs after closing the message when obtaining rewards.
Fixed various other issues.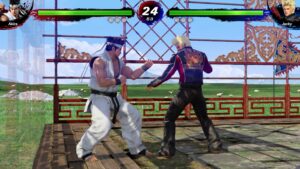 Stage walls during a match would become invisible depending on the camera angle; this has been adjusted so that they now appear semi-transparent.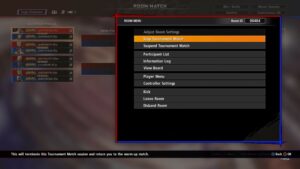 Added an option to stop an ongoing Tournament, League, or Team Match.
Miscellaneous
Added an option to view license information in Settings/Configuration of the Main Menu.
Added Tips.
BUG FIXES
Fixed other minor issues.


©SEGA. All rights reserved. SEGA is registered in the U.S. Patent and Trademark Office. SEGA, the SEGA logo, VIRTUA FIGHTER and ULTIMATE SHOWDOWN are either registered trademarks or trademarks of SEGA CORPORATION. All other trademarks, logos and copyrights are property of their respective owners.