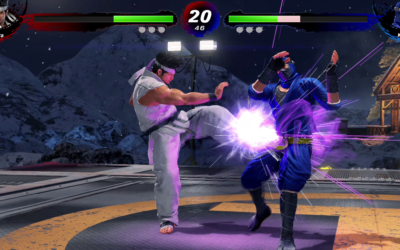 Ankündigung eines Updates
Am 25. August 2021 wurde Update Version 1.10 veröffentlicht.
Dieses Update ist erforderlich, um online zu spielen.
©SEGA. All rights reserved. SEGA is registered in the U.S. Patent and Trademark Office. SEGA, the SEGA logo, VIRTUA FIGHTER and ULTIMATE SHOWDOWN are either registered trademarks or trademarks of SEGA CORPORATION. All other trademarks, logos and copyrights are property of their respective owners.